Since King Design was established, so far we've accumulated over thirty years of practical experiences in vibration skills and now are the only company who can provide full-scale services to clients on vibration, shock, drop and structure analysis, building vibration model, improving vibration skills, product's reliability tests, test equipments, lab setup and personnel training, etc. we hold the principle of <Professional, Efficient, Enthusiastic and Positive>in creating the high-reliability level under the guidelines of <Leading skills, Top quality, Best service and Full satisfying>
Goods on display; Franchise business management; Import and export agent; Administrative processing of purchase orders; Online advertising on computer network; Business information on website;market goods for others; Looking for sponsors; Advertising and advertising services; Advertising and marketing promotion.
We are manufacturer from China, specializing in producing testing equipment,exporting to other countries. E.g. export drop tester KD-208A to SHURE INCORPORATED; export vibration simulator KD-9363 to SPAN DE MEXICO S.A. DE C.V.
Our markets are distributed in lots of countries, such as USA, India, Japan and so on. Meanwhile, we are also providing professional services, e.g. Oudivoor advertising, Marketing Services, sales promotion services for third parties, etc. We appreciate the cooperation with your esteemed firm in enforcing long-term working partnership.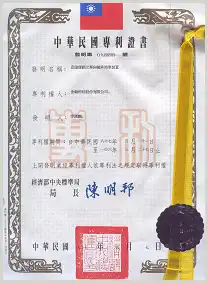 King Design always emphasizes R&D works; our professional R&D team is responsible on developing new products and upgrading existed ones; they also perform training program and technical support works. The core technologies of all of our products are by our own R&D with many local and international patents earned from it.

April 1983
Developed communication-test-instruments- governed business.
February 1985
Launched the first locally designed & manufactured electrical-wave high frequency vibration tester.
May 1988
Launched the first locally designed & manufactured electrical-wave high frequency vibration tester.
July 1990
Launched air-hammer shock tester.
May 1992
Launched ESS testers, which greatly upgrades product's reliability of local industry.
February 1993
Launched the gravity shock tester with three-axle shock analyzer.

June 1994
Launched the first online vibration tester, which has provided a smart tool to TQC and reliability upgrading and improved the overall quality level of Taiwan-made products.
June 1997
KDI and ITRI Measurement Center co-developed a new acceleration sensor.
June 1998
KDI and ITRI Measurement Center co-developed a new active vibration control system.
May 2002
Helping Tamkang University-ME Department in developing linear artificial heart.
July 2002
Launched the bump tester and mobile phone motor tester. In Nov we launched.
February 2003
Launched the active noise-attenuation earphone and enable building quiet working environment.
Oct 2003
Launched the precise ball-drop tester.
April 2004
Launched the potable ball-drop tester.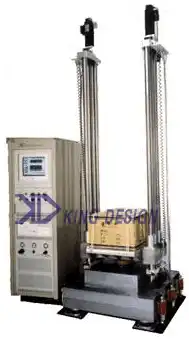 May 2006
Launched the adjustable motor-driving car rear mirror and spinning dining plate; both won the awards in some outstanding invention exhibitions.
August 2006
Launched the man-operated shock tester.
September 2006
Launched the hand-carried speed measuring system.
January 2008
Launched many solar batteries testing equipment.