About King Design

KING DESIGN is the expert in the field of Vibration, shock, and the environment test Equipment; since 1983 King Design has established the technique knowledge in the field and won many enterprises' confidence and support. The brief features of King Design's service provided are listed as follows: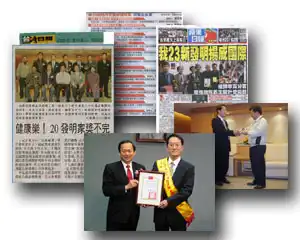 Equipment Sales Service:
Our professional manufactured Vibration Test equipment, Shock Test equipment, Package DROP Tester, Tele-communication instrument are patented and introduced worldwide for sale. Acer, Compal, Inventec, Delta, Ta-Tung, CSIST, ITRI, ETC, ... are the domestic companies and institutes among many well-known companies we go for sale.

CNLA Laboratory Service:
King Design Laboratory have certificated by CNLA (Certification No.: 0424/ 0423/0666) in the Sound and Vibration field, professional in Accelerometer Calibration, vibration Test, Shock Test, vibration system calibration, and Vibration diagnostic. King Design Lab is the only non-governmental Owned Laboratory, also been approved by Compaq company Lab certification, and Won many of the famous Company's testing capabilities approval such as Compaq, IBM, Dell, Philip.…

Vibration Diagnostic and Structure improvement consultant:
King Design help enterprises to improve their products design following the trend of more light and compact, and more reliable. King Design provides the service of product improvement using anti-vibration technique to enhance product structure and reliability. By using the Laser Doppler technique King Design Lab we help enterprises to measure the Product's vibration Modal more quickly and more efficiently. King Design Lab not only provides the measure the vibration Modal but also provides the anti-vibration technique and damper material to improve the product Reliability.

Environment Stress Screen (ESS):
King Design introduces the Environment Stress Screen (ESS) technique in Process of quality control procedure to help enterprises screen out the faulty component or process during manufacturing. The ESS process increases the MTBF and reliability of the products and reaches the aim of Total Quality Control (TQC).

Solar PV test system:
The solution of solar PV cell test mainly bases on the test requirements of cell & module, developing various testers and testing equipments. We develop the test systems for all manufacturers conforming to different international standards from solar cells to terminal system products; helping them to ensure their products quality meeting international standard.

Vibration Test Equipment Manufacturer
King Design Industrial Co., Ltd. is a reliable Vibration Test Equipment Manufacturer in Taiwan, offering Vibration Simulator, Shock Tester, Drop Tester and Humidity Tester with durable quality and competitive price.  We specialize in producing Special Design Test Equipment, High Accuracy Array Spectrometer and Instant Circuit-break Detector.  In addition, our main products also include E.S.S, LED Tester, Vibration Tester and PyroShock.  Please feel free to contact us if you are looking for Honeycomb-Structure Table, Goniophotometer and Auto Run Table.

Main Product: