Company Profile
About King Design

KING DESIGN is the expert in the field of Vibration, shock, and the environment test Equipment; since 1983 King Design has established the technique knowledge in the field and won many enterprises' confidence and support. The brief features of King Design's service provided are listed as follows: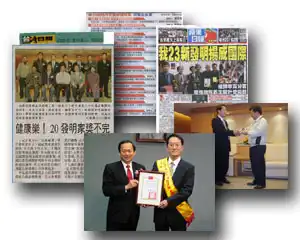 Equipment Sales Service:
Our professional manufactured Vibration Test equipment, Shock Test equipment, Package DROP Tester, Tele-communication instrument are patented and introduced worldwide for sale. Acer, Compal, Inventec, Delta, Ta-Tung, CSIST, ITRI, ETC, ... are the domestic companies and institutes among many well-known companies we go for sale.

CNLA Laboratory Service:
King Design Laboratory have certificated by CNLA (Certification No.: 0424/ 0423/0666) in the Sound and Vibration field, professional in Accelerometer Calibration, vibration Test, Shock Test, vibration system calibration, and Vibration diagnostic. King Design Lab is the only non-governmental Owned Laboratory, also been approved by Compaq company Lab certification, and Won many of the famous Company's testing capabilities approval such as Compaq, IBM, Dell, Philip.…

Vibration Diagnostic and Structure improvement consultant:
King Design help enterprises to improve their products design following the trend of more light and compact, and more reliable. King Design provides the service of product improvement using anti-vibration technique to enhance product structure and reliability. By using the Laser Doppler technique King Design Lab we help enterprises to measure the Product's vibration Modal more quickly and more efficiently. King Design Lab not only provides the measure the vibration Modal but also provides the anti-vibration technique and damper material to improve the product Reliability.

Environment Stress Screen (ESS):
King Design introduces the Environment Stress Screen (ESS) technique in Process of quality control procedure to help enterprises screen out the faulty component or process during manufacturing. The ESS process increases the MTBF and reliability of the products and reaches the aim of Total Quality Control (TQC).

Solar PV test system:
The solution of solar PV cell test mainly bases on the test requirements of cell & module, developing various testers and testing equipments. We develop the test systems for all manufacturers conforming to different international standards from solar cells to terminal system products; helping them to ensure their products quality meeting international standard.

Vibration Test Equipment Manufacturer
King Design Industrial Co., Ltd. is a reliable Vibration Test Equipment Manufacturer in Taiwan, offering Vibration Simulator, Shock Tester, Drop Tester and Humidity Tester with durable quality and competitive price.  We specialize in producing Special Design Test Equipment, High Accuracy Array Spectrometer and Instant Circuit-break Detector.  In addition, our main products also include E.S.S, LED Tester, Vibration Tester and PyroShock.  Please feel free to contact us if you are looking for Honeycomb-Structure Table, Goniophotometer and Auto Run Table.

Main Product:

Event


King Design was founded in April, 1983, does major business in tele-Communication Testing Instrument, provides the QC instrument to Domestic Market manufactures. Since then, King Design started to work for the business with domestic famous enterprises and felt the quality of product was very important factor of customer satisfaction, and in order to maintain the customers' satisfaction, we should not only focus on the function of product but also should increase the reliability of the product. Upon the factors in the reliability issue, the Vibration and Shock are the key factor of the issues. So King Design decides to involve in the Vibration & Shock related-equipment Development.   Our goals are 1. Professional Technique, 2. Best Quality, 3. Best Service, and 4. Total satisfaction. King Design will be devoted to the goal and provides the customer with the best service to establish Long-term relationship with enterprises, in creating the Best Quality Image of Made In Taiwan (MIT).


| | |
| --- | --- |
| In April, 1983 | KING DESIGN INDUSTRIAL CO., LTD. was found in Taipei for major business of the tele-communication Testing Instrument sale, manufacturing, and development. |
| In Feb, 1985 | We introduced a 1st generation of mechanical Vibration Simulator. |
| In May, 1988 | We developed and self-introduced a first-generation EM Shaker system. |
| In May, 1988 | We Found a Vibration Laboratory. |
| In July, 1989 | We moved to a new plant for business expansion. |
| In July, 1990 | We introduced an Air-Bump shock System. |
| In Jan., 1991 | We successfully expanded sales to Global Market and built up King Design's public praise. |
| In May, 1992 | We introduced an Environment Stress Screening (ESS) System. |
| In Feb., 1993 | We introduced a Free Fall Shock System and a Three-Axis Shock Analyzer system. |
| In June, 1994 | We introduced an on-line screen shaker to reach to the factory's total quality control and uplift the products' reliability from the past laboratory results in the shaker market and such a demand, thereby increasing the entire level of product manufacturing in Taiwan. |
| In June, 1997 | KING DESIGN designed and researched an acceleration sensor together with the Measurement Standard Center of Industrial Technology Research Institute. |
| In June, 1998 | KING DESIGN designed and researched an active shaker control system together with the Mechanical Industry Research Laboratories of Industrial Technology Research Institute. |
| In April, 1998 | KING DESIGN was certified by a certification system of the Chinese National Laboratory Accreditation to found a first national laboratory run privately. |
| In Nov., 1999 | KING DESIGN passed ISO Certification |
| In July, 2000 | Free-fall shock system won the "Good Design" Prize. |
| In May, 2001 | Electromagnetic high-frequency shaker won the "Good Design" Prize. |
Patents
Patent List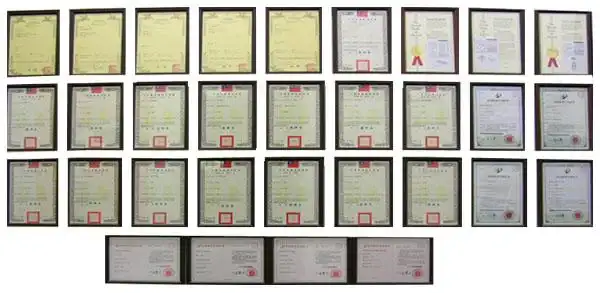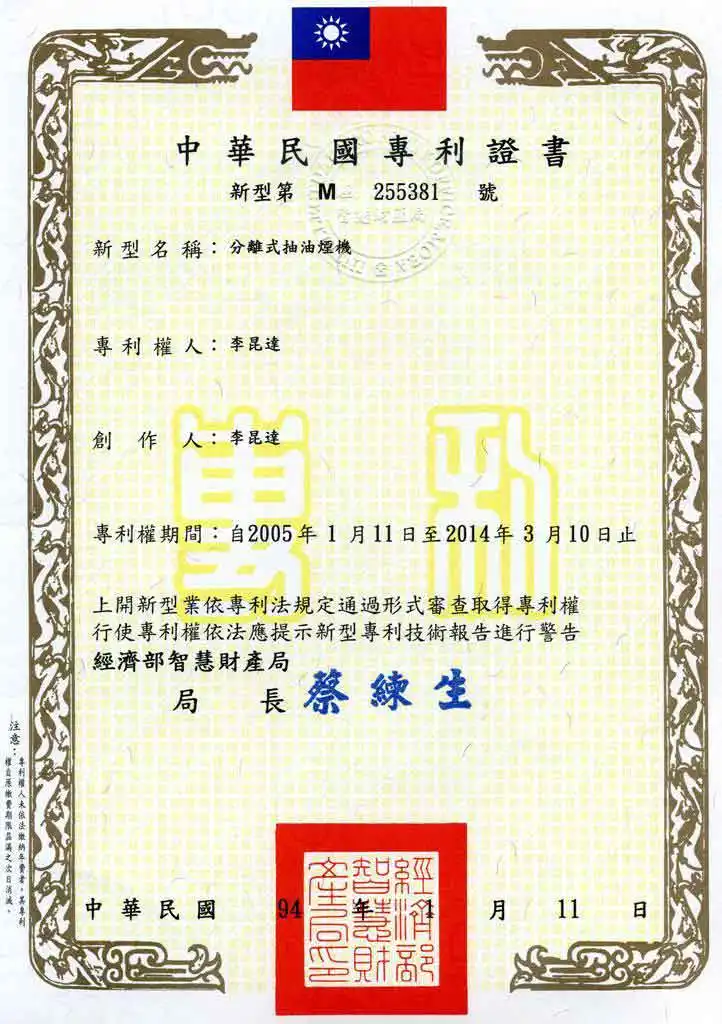 Separate smoke-exhauster patent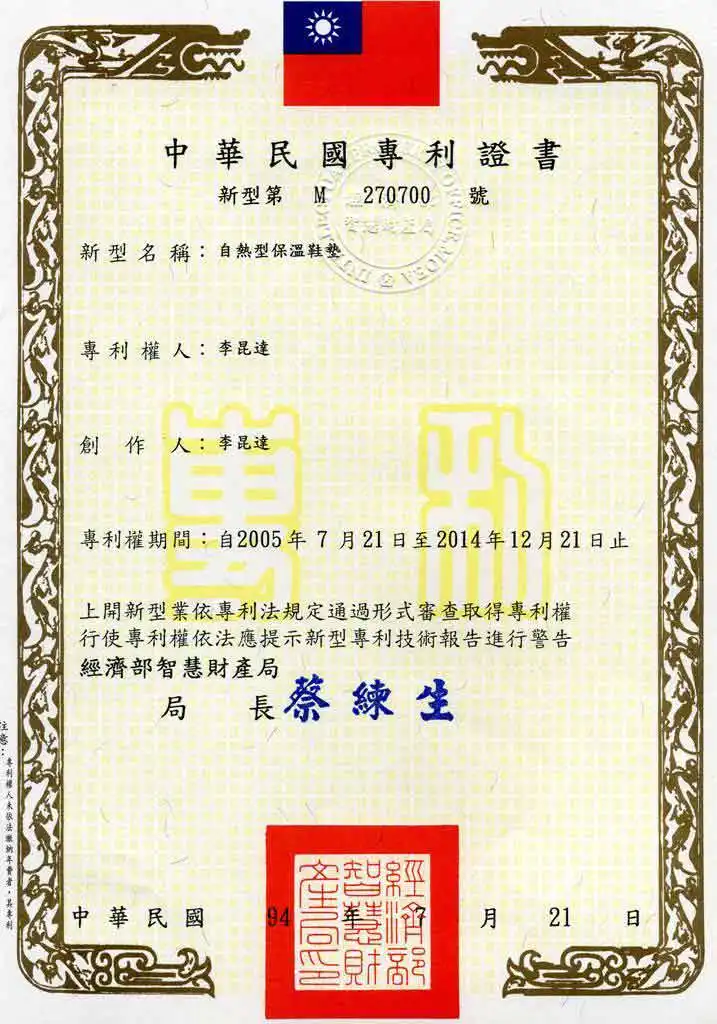 Thermal insulation shoes patent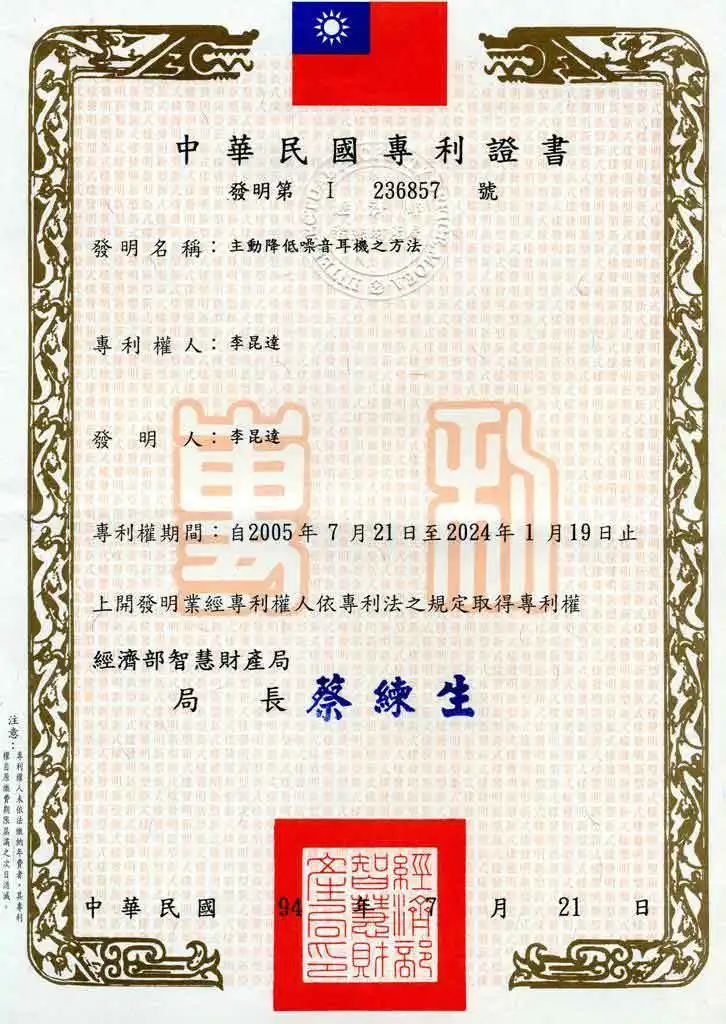 Noise-attenuation earphone patent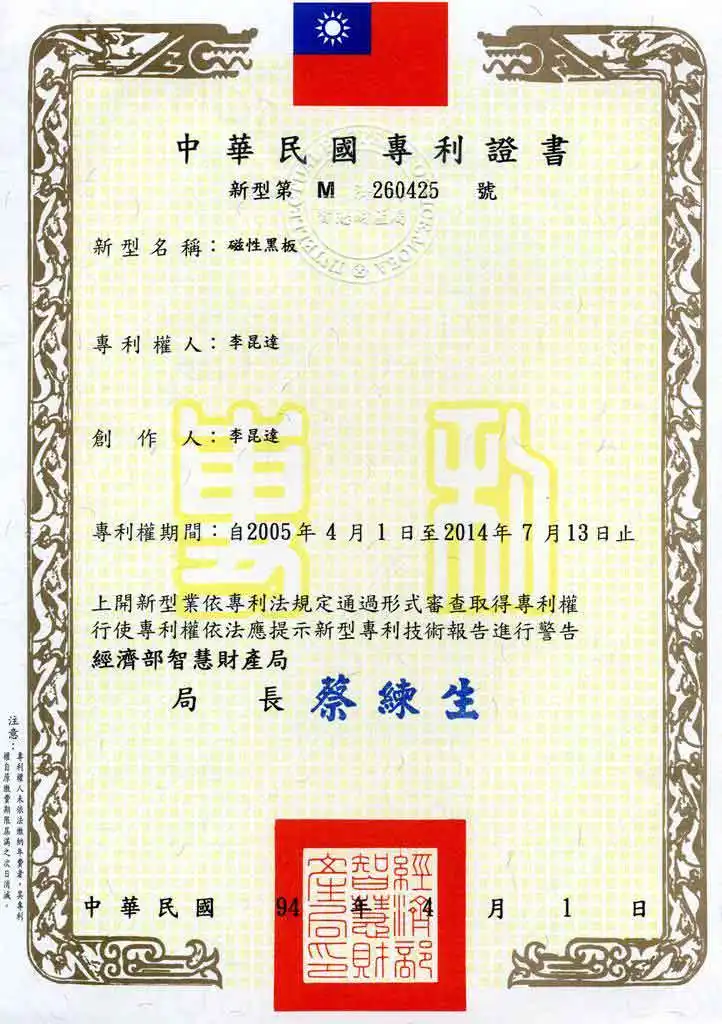 Magnetic black-board patent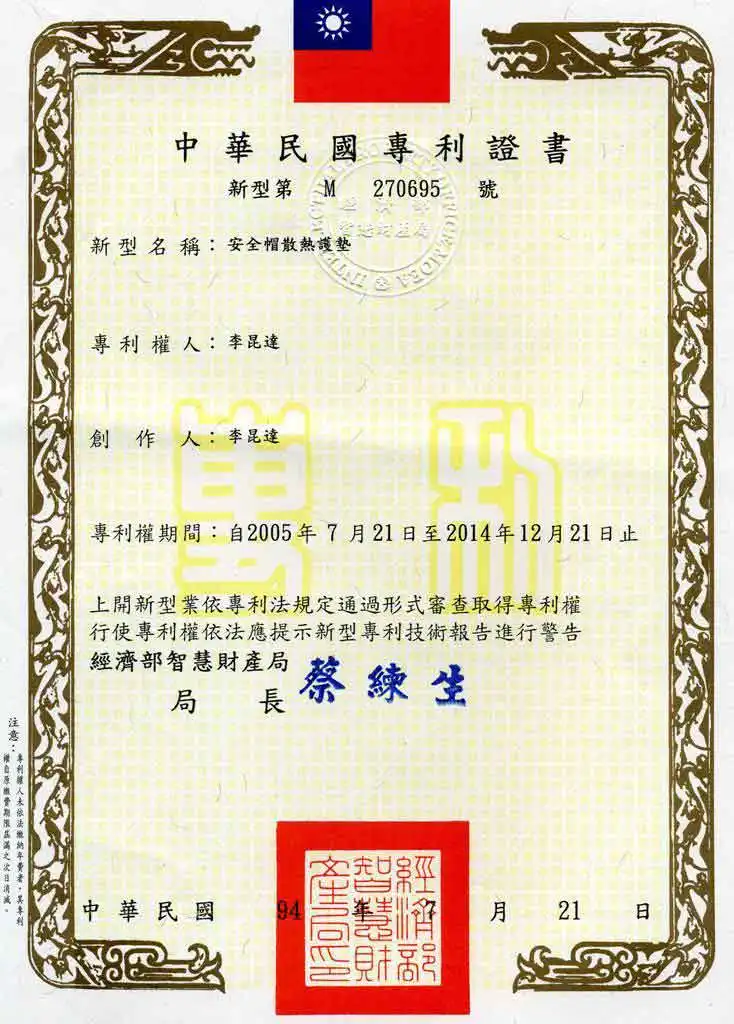 Helmet patent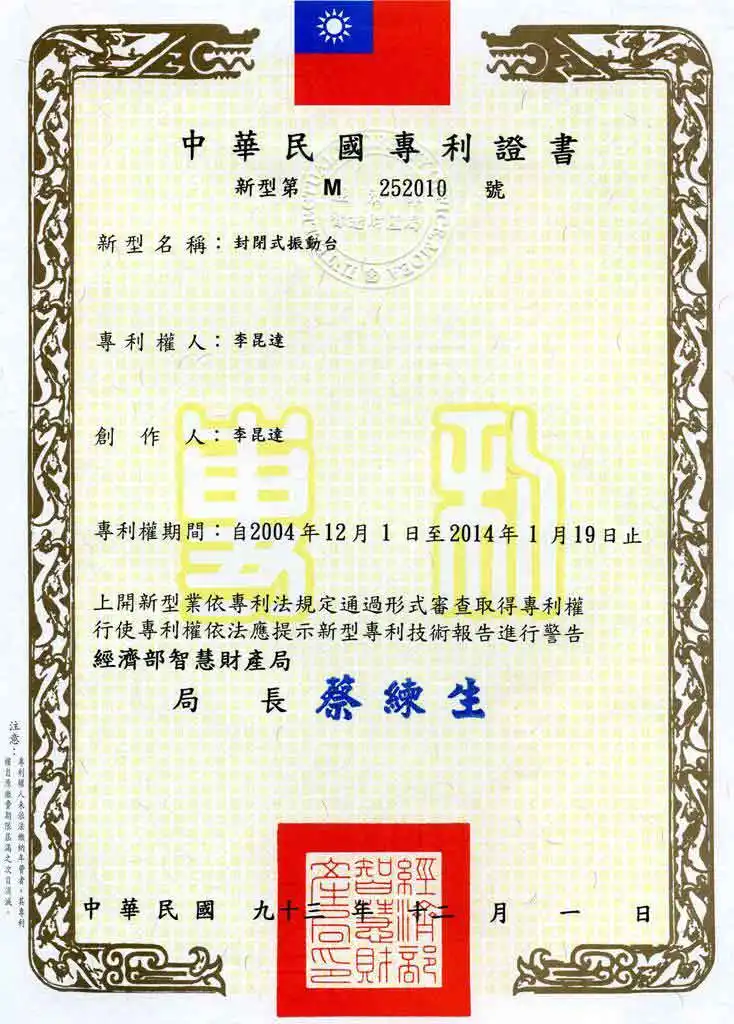 Enclosed vibrator simulator patent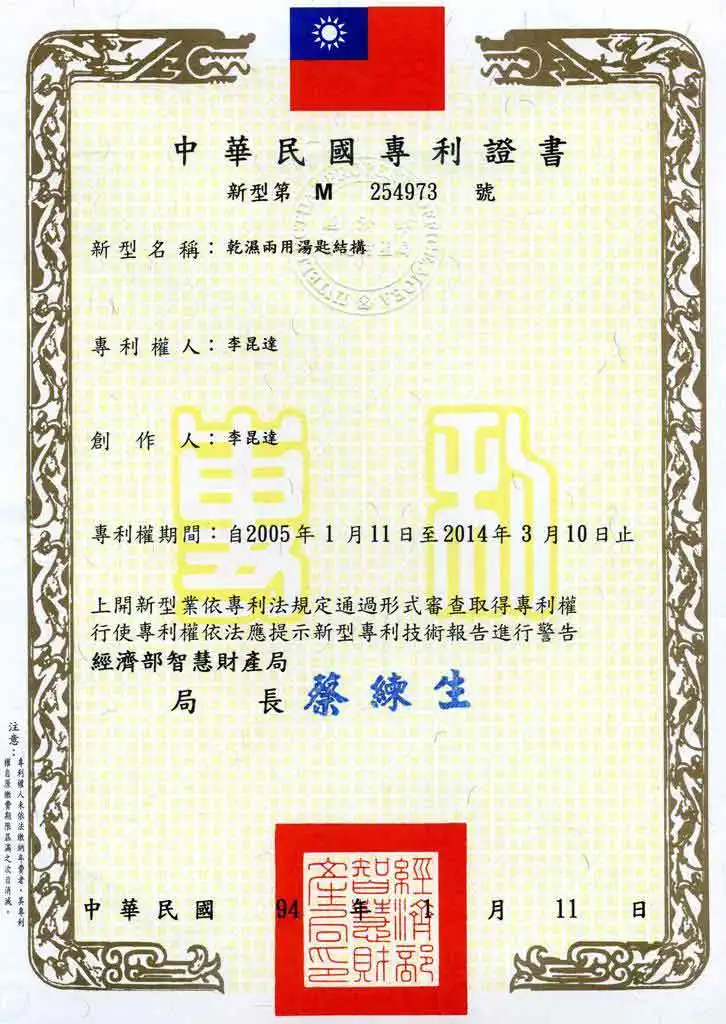 Dry-wet use spoon patent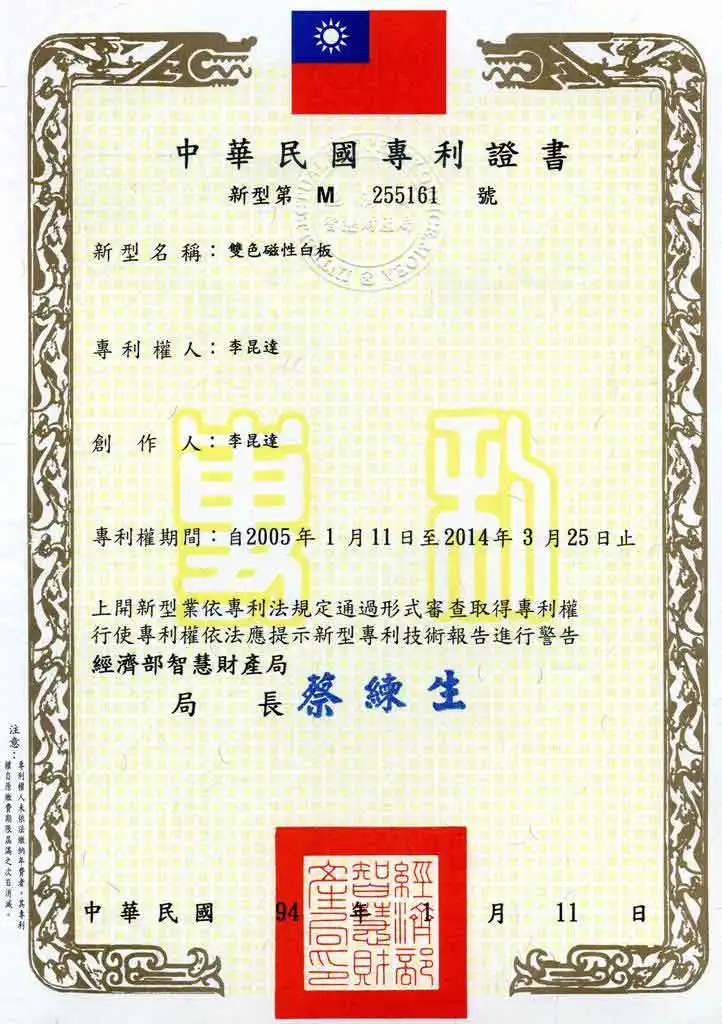 Two-color magnetic white-board patent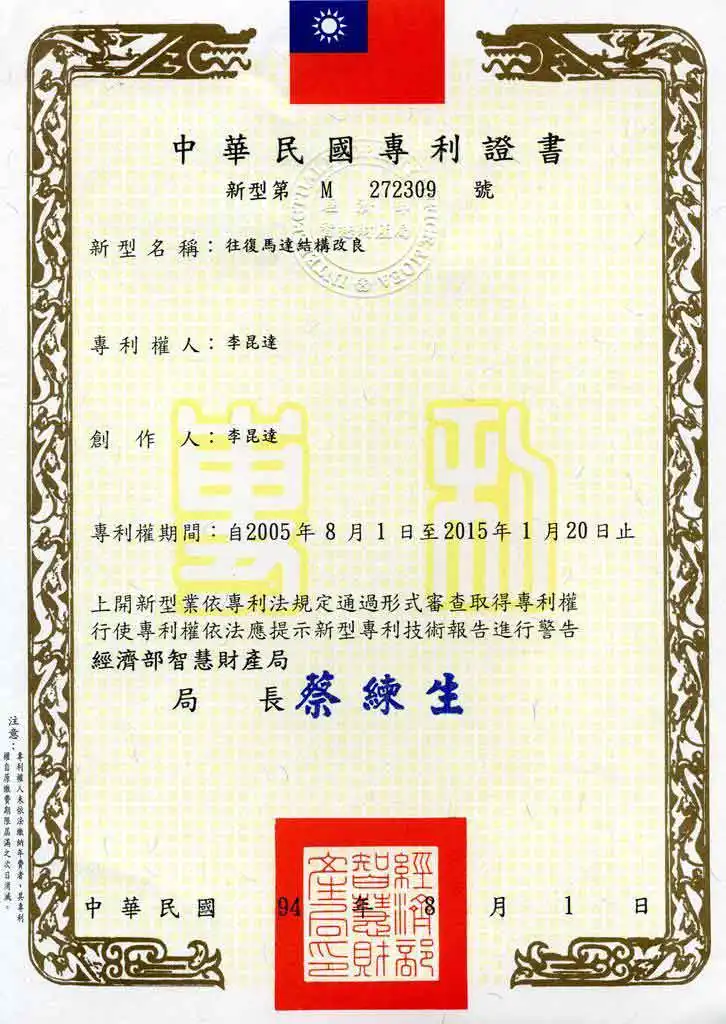 Reciprocated motor patent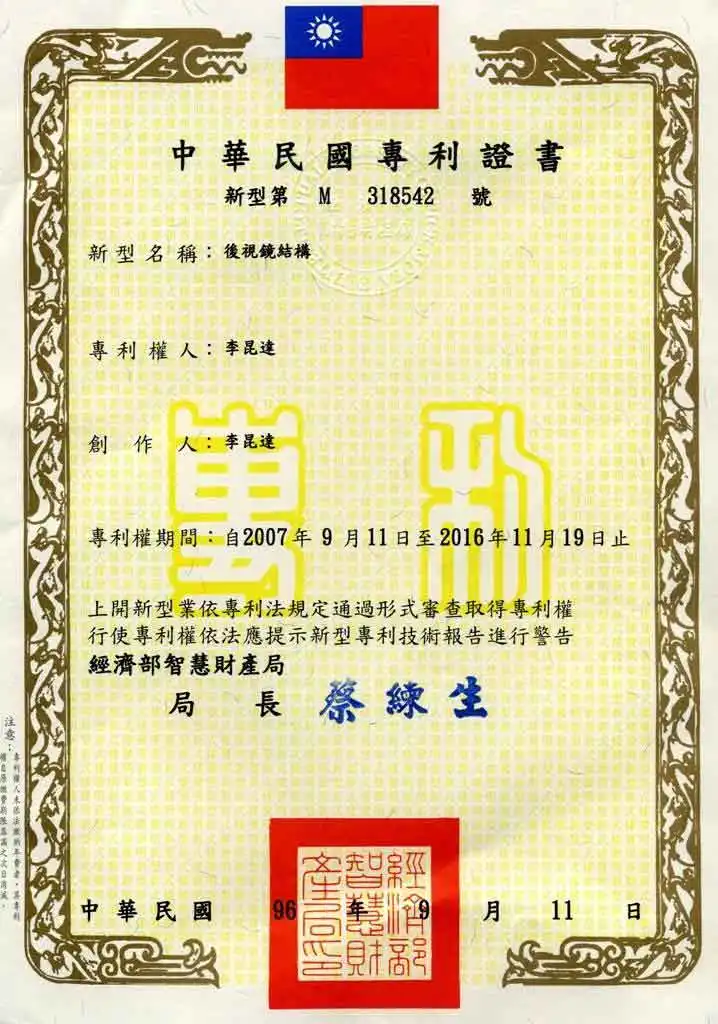 Rear-view patent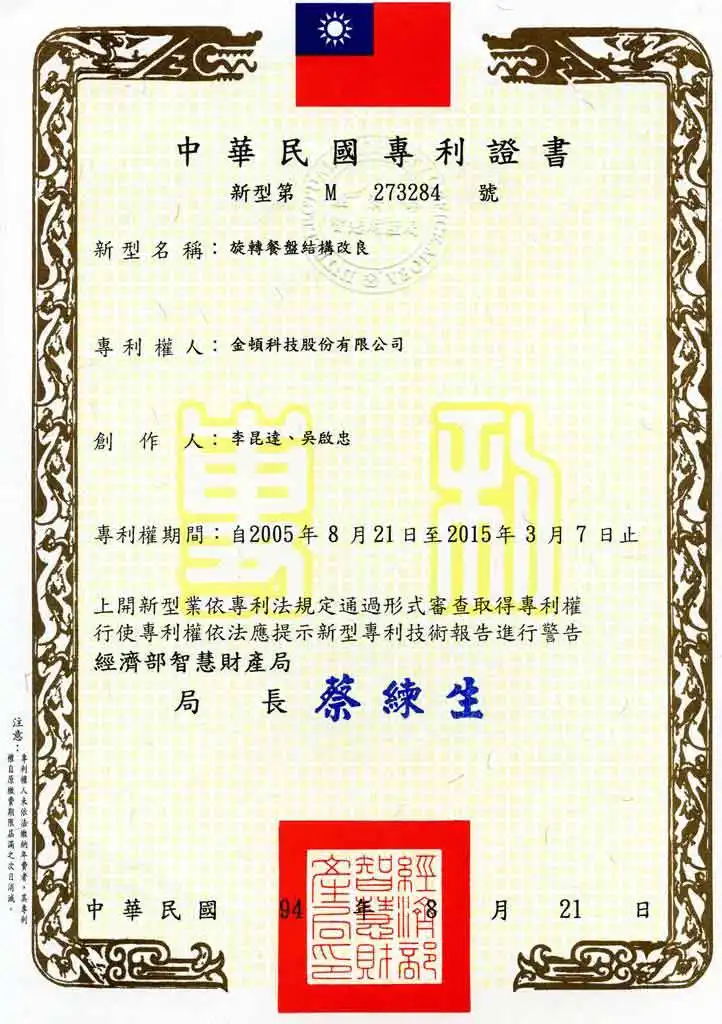 Spinning dining plate patent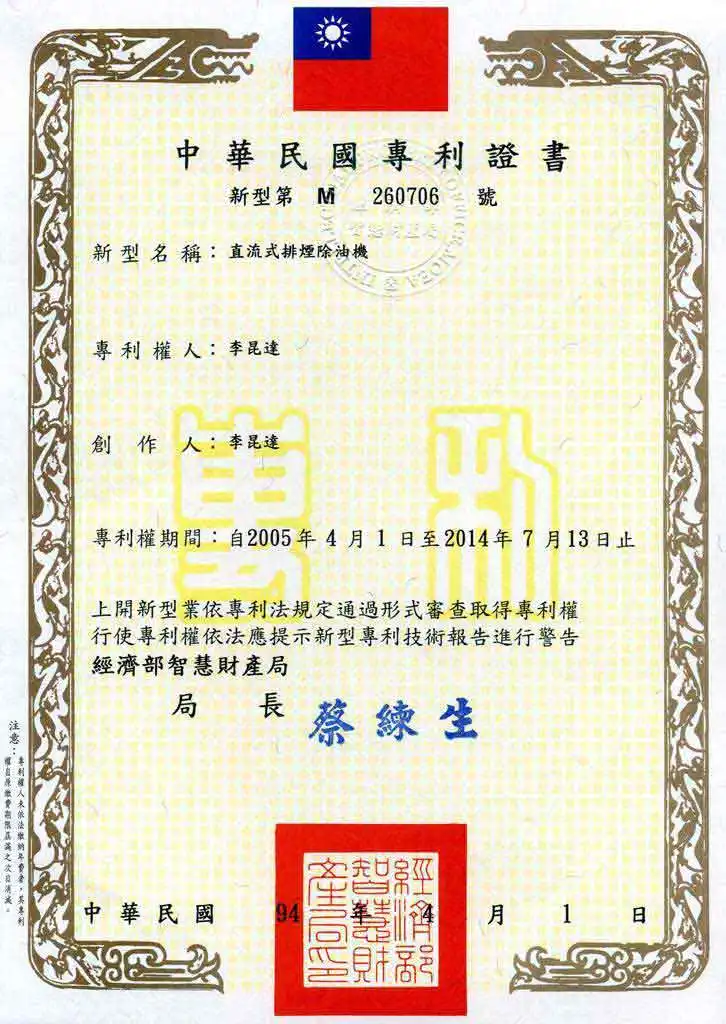 DC oil remover patent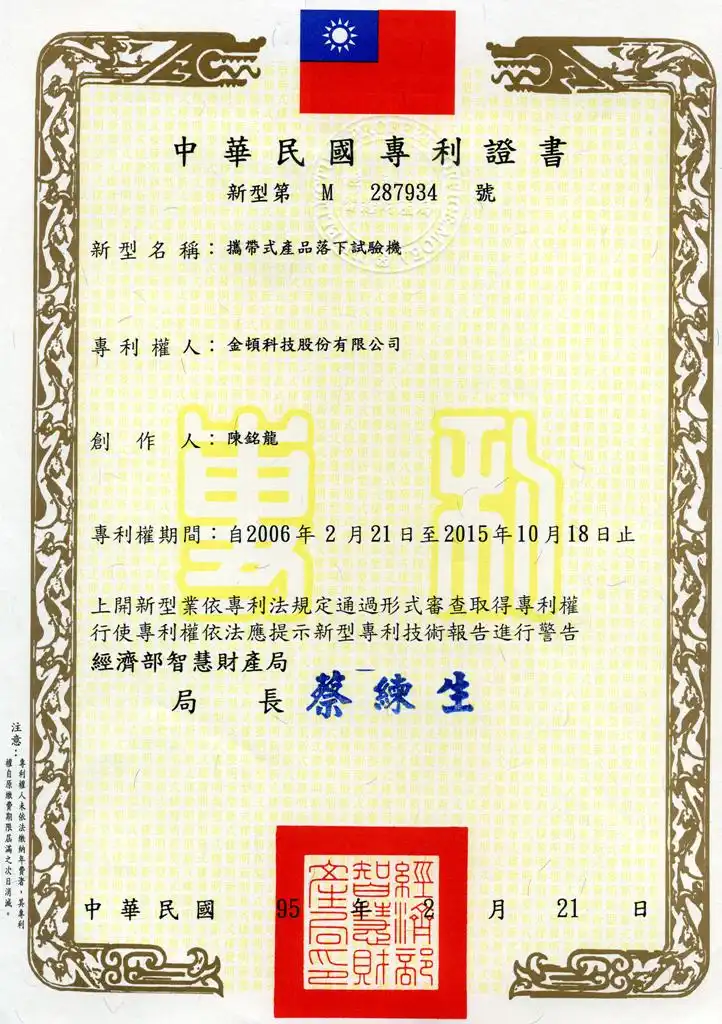 Packaged drop tester patent
King Service
Service is the most reliable promises KDI offers to clients.

KDI persists in providing full service to customers and reaching their full satisfaction. And we stick on offering high-quality and technological services to our customers.
The post-sales service always will influence the subsequent convenient operation of equipment. We offer perfect maintenance program, professional service personnel and rapid maintenance service to customers. In addition, we also offer free-charge technical consultancy on test specification that can offer you high-quality and high-accuracy tests that allow you to perform a no-worry operation of equipment.
1. Regular Maintenance
The items of regular operation are many; but the maintenance items required by vibration testes are mostly the same. We would like to one-by-one introduce the items under regular operation here. Many regular maintenance items are hard to get damaged under normal operation and we only need to check them from equipment; the items contain the air-bellow damping seat, cooling fan, air compressor, coil, level sensor, airflow sensor, accelerometer, signal wire, controller, slip table, vibration platform, power indicator, signal indicator, hydraulic pump, steering system, chassis structure, bearing, oil tube, temperature detecting system and amplifying system, etc. these equipments or devices need to be adjusted or replaced only after they are inspected to get damaged or abnormal already.
Some maintenance items are to be lubricated or dust-removed after the maintenance period is due; such as screws, punch head and fuse, etc. The air-inlet filter net needs to be cleaned per month; the dust-shielding cover and rubber at supporting air chamber need to be renewed per year; the wear-out and clearance of coil spindle and bearing need to be checked & adjusted per year. The lube oil of slip table shall be renewed per period; the suggested period of renewing the lube oil is once per month. All items shall be checked per annual maintenance, which shall include the cleaning work of equipment too.
2. Cost of Performing Regular Maintenance
Except considering the price and performance of equipment in purchasing a vibrator, the critical issue is to care about the post-sales condition and how to calculate the regular maintenance cost. When you plan to buy equipment you must inquire the related maintenance cost information from the sales first as to avoid that outstanding maintenance or repair costs are charged from it.
Under the long-term competition among local vendors, the maintenance and repair cost standards vary; maintenance/repair cost for imported equipment is at least twice more than local one; and the required time is triple or more. If you procure King Design products, except having cheaper maintenance/repair cost and shorter time spent, you also can have discount or even free lab test service for equipment maintenance or repair.
Using maintenance to replace repair is the best way of ensuring equipment's long-term operation. The regular maintenance cost is far less than the repair cost. Most maintenance only needs easy checks or lubrication; the cost is so insignificant by comparing to repairs that need to change parts and relevant.
3. Conclusion
In brief, the ultimate goal of regular maintenance is to let equipment achieve its best condition. And maintenance items can be adjustable depending on the status of use. It is not so unchangeable that you have to fully follow the maintenance manual to replace parts. Technicians rely on their professional experience and expertise to decide how to perform a regular maintenance in a most cost-effective way. As long as you can perform maintenance on schedule, you can secure the equipment's lifetime and have it show the best mechanical performance.

Since King Design was established, so far we've accumulated over thirty years of practical experiences in vibration skills and now are the only company who can provide full-scale services to clients on vibration, shock, drop and structure analysis, building vibration model, improving vibration skills, product's reliability tests, test equipments, lab setup and personnel training, etc. we hold the principle of <Professional, Efficient, Enthusiastic and Positive>in creating the high-reliability level under the guidelines of <Leading skills, Top quality, Best service and Full satisfying>
Goods on display; Franchise business management; Import and export agent; Administrative processing of purchase orders; Online advertising on computer network; Business information on website;market goods for others; Looking for sponsors; Advertising and advertising services; Advertising and marketing promotion.
We are manufacturer from China, specializing in producing testing equipment,exporting to other countries. E.g. export drop tester KD-208A to SHURE INCORPORATED; export vibration simulator KD-9363 to SPAN DE MEXICO S.A. DE C.V.
Our markets are distributed in lots of countries, such as USA, India, Japan and so on. Meanwhile, we are also providing professional services, e.g. Oudivoor advertising, Marketing Services, sales promotion services for third parties, etc. We appreciate the cooperation with your esteemed firm in enforcing long-term working partnership.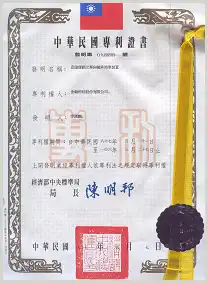 King Design always emphasizes R&D works; our professional R&D team is responsible on developing new products and upgrading existed ones; they also perform training program and technical support works. The core technologies of all of our products are by our own R&D with many local and international patents earned from it.

April 1983
Developed communication-test-instruments- governed business.
February 1985
Launched the first locally designed & manufactured electrical-wave high frequency vibration tester.
May 1988
Launched the first locally designed & manufactured electrical-wave high frequency vibration tester.
July 1990
Launched air-hammer shock tester.
May 1992
Launched ESS testers, which greatly upgrades product's reliability of local industry.
February 1993
Launched the gravity shock tester with three-axle shock analyzer.

June 1994
Launched the first online vibration tester, which has provided a smart tool to TQC and reliability upgrading and improved the overall quality level of Taiwan-made products.
June 1997
KDI and ITRI Measurement Center co-developed a new acceleration sensor.
June 1998
KDI and ITRI Measurement Center co-developed a new active vibration control system.
May 2002
Helping Tamkang University-ME Department in developing linear artificial heart.
July 2002
Launched the bump tester and mobile phone motor tester. In Nov we launched.
February 2003
Launched the active noise-attenuation earphone and enable building quiet working environment.
Oct 2003
Launched the precise ball-drop tester.
April 2004
Launched the potable ball-drop tester.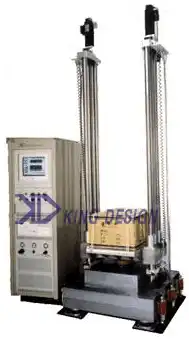 May 2006
Launched the adjustable motor-driving car rear mirror and spinning dining plate; both won the awards in some outstanding invention exhibitions.
August 2006
Launched the man-operated shock tester.
September 2006
Launched the hand-carried speed measuring system.
January 2008
Launched many solar batteries testing equipment.

King solution
Provide you full-scale solution.
King Design is an expert on vibration and shock technologies; In addition to providing testing technologies, we also provide technical advices to customers and project improving program to upgrade them. We help the industry establish a quality assurance system; improve manufacturer's process and increase the yield percentage; and create quality and reliability value. These services make us obtain customer's interest and trustfulness. Our project-to-improve team provides fast and effective problem-solving programs, personnel training and a series of comprehensive education and training courses on vibration / shock / drop / stress screening / vibration analysis and etc. we thus provides the industry a more convenient access to acquire required information.
Purpose:
1.
Reduce both production and maintenance costs.
2.Increase the package verifying effort; avoid interior damage of function or appearance after goods are received.
3.Promote product's reliability and overall profit; increase customer's confidence to products.
Benefit:1.Reduce the non-conforming percent of products.
2.Upgrade product's reliability. (λ↓)
3.Greatly elevate the MTBF of products. (MTBF↑)(MTBF↑)
4.Save manufacturing & maintenance costs.
5.In R&D stage it can help early discover design, parts or process problem; upgrade engineering reliability and shorten study time.
6.Effectively screen out potential defects of product.
Value: Technical Aspect
1.Offer advantaged design skill against market competition.
2.Discover and correct vulnerable point of design and inferiority of parts procured.
3.Reduce design circulation time.
4.Help pass the quality certification test stage.
5.Increase the design strength of product.
Quality Aspect:
1.Promote quality & reliability.
2.Upgrade design quality.
3.Constantly improve process.
4.Help remove potential defects.
5.Find out related quality & reliability problems on manufacturing process.
6.Help removing potential design & process defects before shifting to customer.
Market Aspect:
1.Obtain a high investment reward.
2.Increase profits.
3.Mature products and reduce R&D costs.
4.Maintain the key factor against future market competition.。
5.Reduce contract-obtaining cost.
6.Reduce the R&D, production and deploying costs.
7.About 5 ~ 10% down on the outline cost in response of the total lifetime of general electronic products.
8.About 25 ~ 35% down on the outline cost in response of the total lifetime of complex electronic products.
9.Increase the added value (such as quality or the cost of guarantee period, etc).
Specification followed:MIL-STD-2164
MIL-STD-781D
MIL-STD-810F
NAVMAT P-9492
TE000-AB-GTP-020
QC is the tool of developing industry.
King Design Industrial Co., LTD. Copyright Disclaimer
The contents and graphics of this website are the copyright property of King Design Industrial Co., LTD., hereinafter referred to as "King Design."
The text, photos, illustrations, information, trademarks, logos, audio and video software in the King Design website, unless otherwise stated, are the property of King Design or has already obtained consent for usage from the copyright holder, and are subject to protection under the Intellectual Property Rights Act of the Republic of China. Any reproduction, transmission, editing, distribution, exhibition, release and/or broadcast of any form without prior consent is strictly prohibited and any such action establishes liability for a civil action by King Design.
The copyrights of the websites linked from the King Design website belongs to the original constructor of the site, any websites are allowed to link to the King Design website.
If the content of this website is to be used for personal, non-profit-seeking behavior, non-commercial purposes and for educational purposes, users may obtain authorization by writing to
service@kdi.tw
, please note all authorizations "This content is authorized by
www.kdi.tw
for use."